In accordance with the ICYF's 7 pillars, which include complete economic empowerment of youth, 47 startups flew to Baku, the capital of Azerbaijan, to present their newest innovations and pitch their business concepts to potential investors .The two-day mega event, which combined business and culture, was a huge success. However, it did more than that. It was Azerbaijan's way of extending an open invitation to the rest of the world, signaling that the nation is now welcoming foreign investment and business, particularly in the recently liberated regions, which are crucial to the country's culture and economy as a whole. The event, which was sponsored by the Ministry of Economy and Culture of the Republic of Azerbaijan, was held under the theme "Towards Youth-Oriented Future" and was organized by the Islamic Cooperation Youth Forum (ICYF) and the Small and Medium Business Development Agency (SMBDA) of the Republic of Azerbaijan.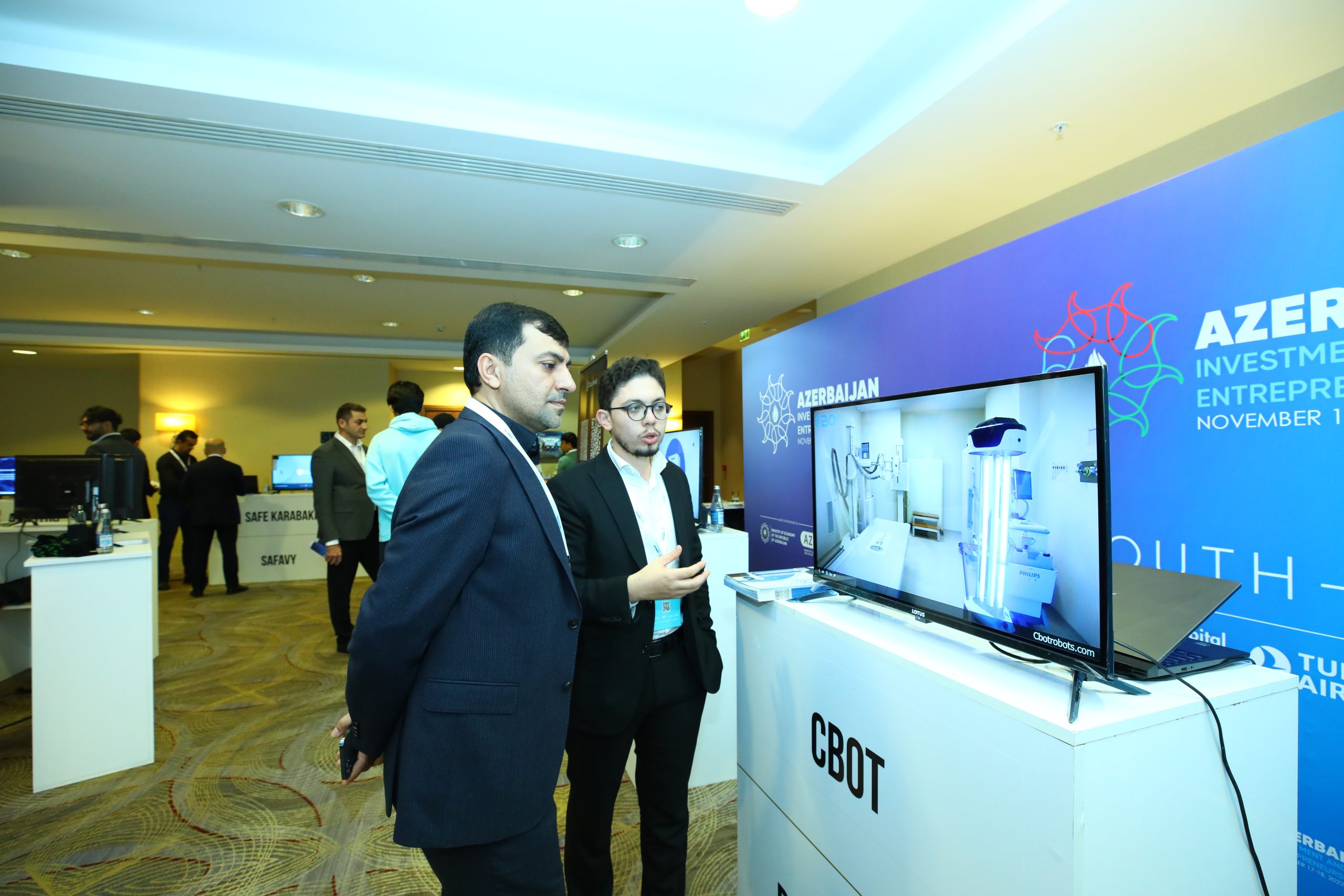 Investments and young people's entrepreneurship 304 applications were received from 50 different countries; 20 startups were chosen from 12 different countries, and 27 startups were chosen from Azerbaijan. In total, 47 startups attended the Forum.
Our startups are chosen from those in the early and growth stages and are working in the fields of food, agritech, smart tech, environment, renewable energy, fintech, games, applications, green industry, aviation, space tech, VR, healthtech, smart city, robotics and AI, and more. 
Panels, Startup Boosters, Gala Dinner, Site Visits
The event includes five distinct panels, four startup boosters, a gala dinner, and Site visits to incubation centers for startups and investors. It is anticipated that conversations would lead to our startups cooperating and receiving funding. 
30 investors from 12 different countries attended our meeting as foreign investors, including global fund representatives.  Accelerators and incubators in the Azerbaijan ecosystem have discussed collaborating to make joint investments and plan initiatives. The conference has given Azerbaijani and regional businesspeople a fantastic opportunity to expand their markets internationally 
The investment and youth entrepreneurship In total 350 invitees from more than 30 countries attended the Forum including qualified startups and investors, panelists, CEOs of national and international institutions, representatives of OIC countries and 20 ambassadors in Azerbaijan.
Open ceremony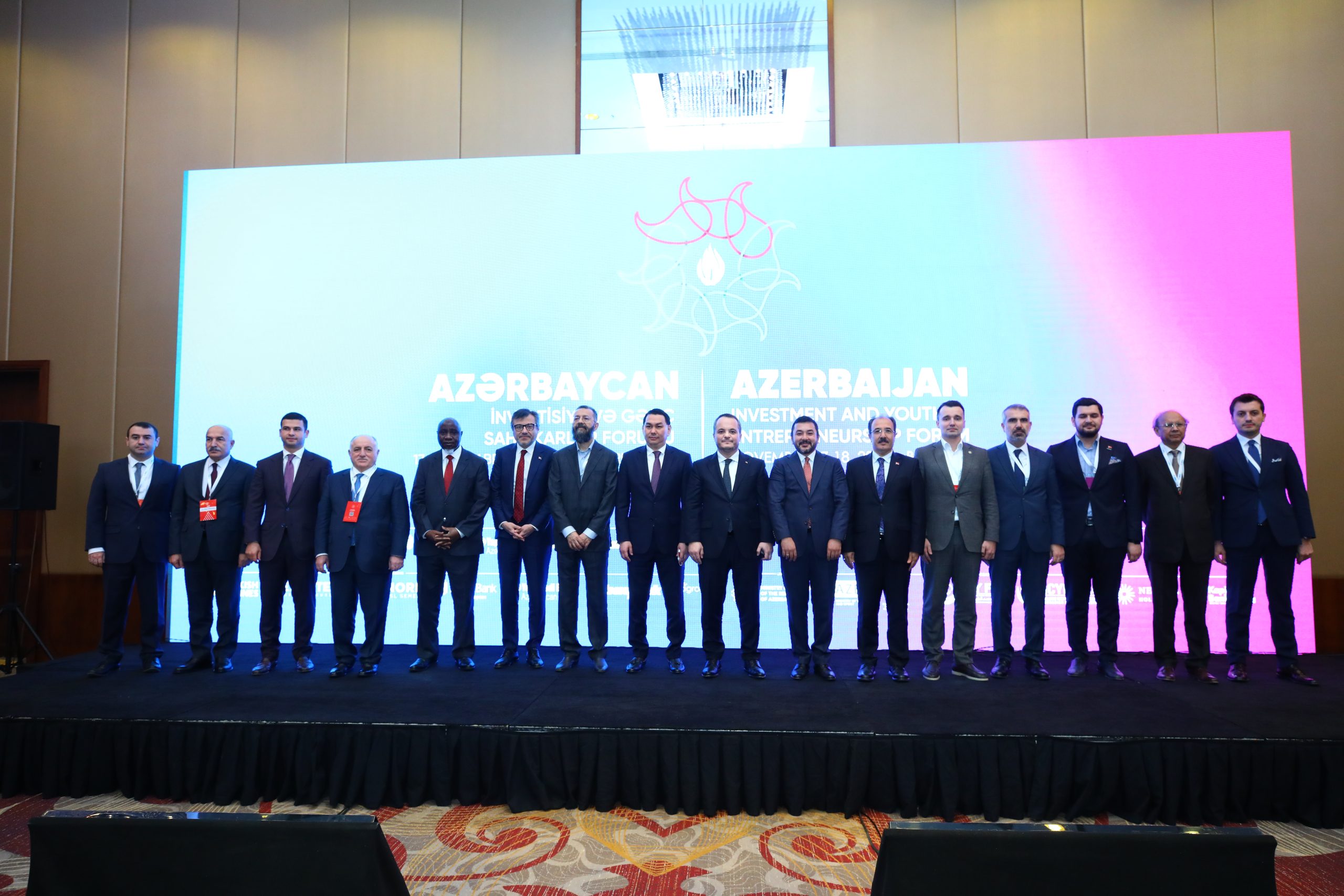 At the opening ceremony for the Azerbaijan Investment and Youth Entrepreneurship Forum, which took place on November 17 in Baku, attendees included ICYF President H.E. Taha Ayhan, OIC delegations, and ministers from the Republics of Azerbaijan and Tatarstan (RF). 
Agenda:
5 panel sessions were held for 2 days: 
1- In the first panel session, titled "Human Capital and Entrepreneurship in the OIC Countries" was finished with high-level delegations from the OIC, COMSTECH, the Republic of Azerbaijan, and the Ministry of Youth & Sports of Tatarstan (RF).
2- In the second panel discussion "Youth as drivers of innovation and technology". Industry leaders and experts provided an in-depth study of the most recent technological trends and the young people who are driving them.
3- In the third panel session "Powering Startup Growth: Building Effective Investment Ecosystem". We discussed the startup ecosystem and the expansion of small and medium-sized businesses with our expert panelists.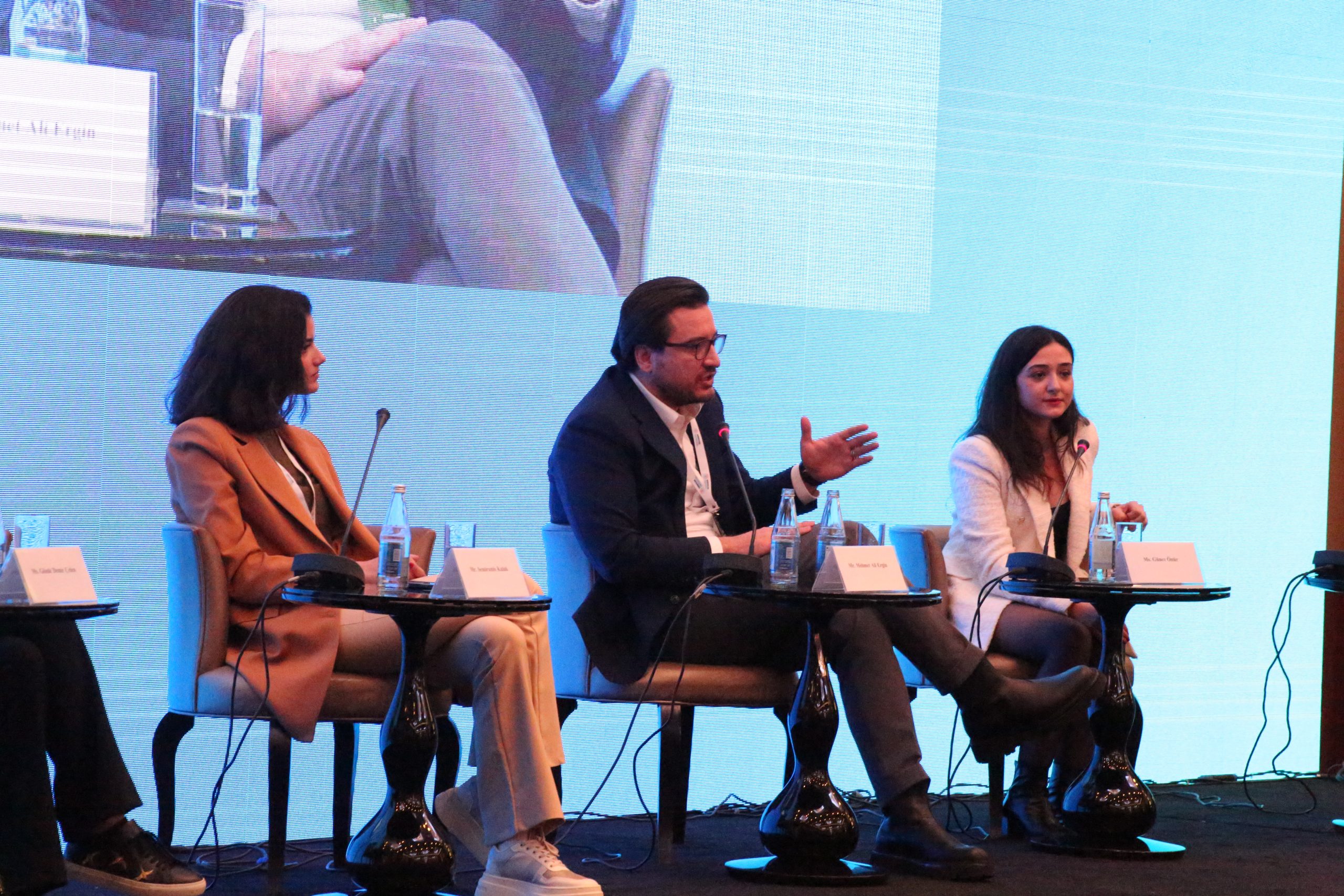 4- In the fourth panel session "Key Players of the Future: Global Entrepreneurs" fourth round table conversation with experts from KOBIA, the International Council for Small Business, Eleven Kings Game, TURAN, Decapolis, Epoint, and Sabah.Lab was finished.
5- In the fifth panel discussion "Road to Unicorn: Investor Expectations," was held with participation from professionals from ICYF, Startup Wise Guy, RE-PIE Asset Management Co., Turkey, SGlobe, Turkey, Dubai Future District Fund, and Khazar Ventures
At the occasion where there were ten or more deals done and four possible investors will be announced soon.
These panel discussions featured 31 panelists representing 14 different nations.
Press