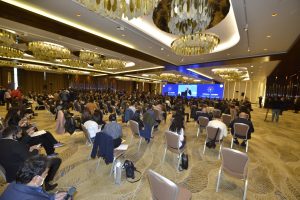 55 startups flew to the heart of Azerbaijan, Baku to showcase their latest innovations and pitch their ideas to potential investors in line with ICYF's 7 pillars which include total economic empowerment of the youth. The successful 3-day culture meets business style mega event was more than just an amalgamation of culture and business as it also served as an open invitation to the world from Azerbaijan as the country opens its doors to businesses and investment especially in the newly liberated regions that are an integral part of Azerbaijan culture and the economy at large. The event, which was organized by the Islamic Cooperation Youth Forum (ICYF) and the Small and Medium Business Development Agency (SMBDA) of the Republic of Azerbaijan under the patronage of the Ministries of Economy and Culture of the Republic of Azerbaijan, was held under the theme "Towards Enhancing Intra-OIC Investment Opportunities: Investment to Sustain Peace and Development in Karabakh".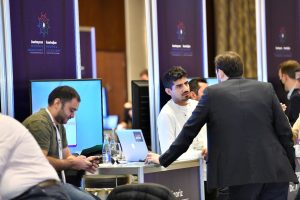 55 startups from 16 different countries participated in the investment and culture summit. Our startups are selected from the early and growth stages and they are working on the verticals of food, agritech, smarttech, logistics, smart city, environment, renewable energy, fintech, games, application, green industry, aviation, space tech, VR, healthtech.
During the program, it is planned to conduct 170 online and 150+ offline meetings. As a result of other negotiations, it is expected that cooperation and investment will arise from our other startups.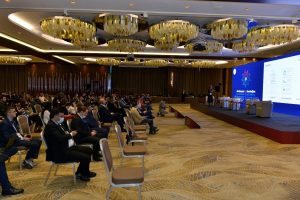 As foreign investors, 29 investors including global fund representatives from 16 different countries, attended our summit. Global investors with a fund size of more than 500 million dollars were allowed to directly contact Azerbaijani startups and accelerators. Incubation centers in the Azerbaijan ecosystem have had cooperation talks with accelerators to make joint investments and organize programs. This summit has created a great opportunity for the entrepreneurs of Azerbaijan and the region to open up to the global.
At the event with 10+ deals and news will be coming soon along with 4 potential investment  ?